Complete Guide on Content Strategy in 2021
Content Strategy: call in an agency for the success of your project
Find my agency
With digitalization, not being visible on the web is unthinkable. Social networks, website... you have to use all communication channels to attract your targets and improve your brand image.
To do so, you must implement a quality content strategy. The more marketing content you produce, the better your natural referencing on search engines.
But how do you implement an effective content strategy? The best way to turn your prospects into customers is to use the expertise of a specialized agency.
Thanks to Sortlist, find your marketing agency quickly.
What is a content strategy?
Content marketing is a marketing strategy that aims to produce high value-added content on all of the company's communication channels: social networks such as Facebook, Twitter, etc.s, website, newsletter, etc.
Marketing content is particularly effective, especially in B2B, since it can evolve with your customers. Indeed, unlike an advertisement in a magazine or on flyers, digital marketing is not fixed. When a flyer or print, you can't do anything to change it, whereas a content marketing can be modulated ad infinitum.
According to statistics, a company with a quality content strategy attracts three times as many leads as a company that uses paid advertising. Better yet, a good content strategy is behind nearly 90% of the purchasing decision. Source: CMO Council.
Performance Indicators or KPIs
The content strategy addresses several areas of digital marketing. To implement an effective content marketing strategy and to verify the relevance of your content, you must regularly measure your performance. For this, you have several indicators:
Indicators to measure the traffic on your website
The number of visitors.
Familiar visitors and newcomers
The number of visits per page.
The number of visits per lever.
The number of visits by traffic source.
The number of page views per visit.
Navigation time on each page.
The number of visitors who return to your site.
The bounce rate.
Natural referencing or positioning of your articles on search engines.
Indicators to measure audience engagement and the relevance of your content
The number of comments on your content, both on your website and on social networks.
The number of shares.
The number of mentions on social networks
The number of reactions to your content on social networks.
The number of subscribers on Facebook, Twitter... and your Newsletter.
The number of clicks on the e-mails.
Indicators to measure ROI or return on investment
The number of leads.
The number of qualified and mature leads.
The number of opportunities.
The length of the sales cycle.
The number of customers.
The turnover generated.
The customer acquisition cost.
The customer's lifespan.
The conversion rate over the long term.
To optimize the return on investment, inbound marketing is a good content strategy.
Indicators to measure conversion through a content strategy
The number of completed contact forms.
The number of downloads.
The number of incoming calls and emails received.
The number of subscribers to the newsletter.
The number of customers after a first contact.
Inbound marketing
Inbound marketing" is a marketing strategy that consists of bringing prospects to the company's solutions to convert them into customers through high value-added content.
It covers all stages of a marketing process, from prospecting to customer loyalty.
Thus, the implementation of inbound marketing requires skills in several areas and must respect a certain methodology communication strategy.
4 steps are essential to implement an effective inbound marketing strategy:
Generate traffic on your website
And this is thanks to:
Writing and broadcasting quality content.
Photo and video production.
The use of all communication channels, especially social networks that have incredible marketing power.
A choice of keywords relevant to the product or service.
SEO or Search Engine Optimization.
Generate leads on your website
The best way to do this is to:
Set up a landing page with an online contact form.
Set up calls-To-action or calls to action in French.
Personalize the user experience with homepages customized to your target customers.
Get to know your new visitors better via different forms.
Convert prospects into customers
To contact your prospects and propose them a personalized offer, you can for example :
Send them regular emails.
Call them. However, telephone contact should be reserved for the most mature prospects, at the risk of losing future customers.
Building customer loyalty
Loyal customers will promote your company's products and/or services. Which will be good for your image.
To build customer loyalty, you can reward your customers with free products or services, discounts and promotions, free invitations to trade shows, etc.
Unlike other content marketing strategies, inbound marketing is personalized. Indeed, your approach must depend on your target customers.
The different types of content marketing
A content strategy is based on several content carriers. To choose the right one, you have to base yourself on the type of content your people are most interested in.
Blog articles
Blog posts are the most well-known types of content when it comes to content strategy. And for good reason, it is the easiest type of content to implement.
By writing quality blog articles that meet the needs of your audience, your natural referencing on search engines, especially Google, is optimized.
Podcasts
Podcasts are digital audio content available for free online or by download. It is a major content marketing tool as it reaches more than 10 million potential listeners - 2019 statistics.
The advantage of podcasting is that it is accessible everywhere. Thus, a future subscriber can listen to your post in the shower, while cooking, in traffic jams, while jogging, etc. Moreover, its implementation is financially accessible. In other words, you don't have to deploy tens of thousands of euros to get it out on the listening platforms.
To ensure the success of a podcast, you must :
Choose a host who is experienced in the field and who knows your business, including your products and services, very well.
Choose a good structural configuration.
Ensure good sound quality.
The videos
With videos, content is king or KING. Indeed, this type of content is ideal for optimizing visitor engagement in order to have a better conversion rate.
More meaningful than photos, videos are a better way to convey emotions. They are also ideal for showing your customers how your products or services work, what the solutions to a given problem are, etc.
Today, videos present more than 80% of the feed used by Internet users.
The White Paper
The white paper is a document that provides information about your company and allows you to raise awareness among your prospects. It allows you to showcase your skills and expertise in a field, but also your products and services. Thanks to this content marketing tool, your company is positioned as a leader in its market.
This premium content will enable your company to convert your prospects into leads.
Newsletters
The interests of the newsletters are multiple:
Keeping in touch with prospects and customers.
Building loyalty through the creation of a strong bond.
Get your prospects to take action.
Bring a relevant watch.
Have crucial business information about your customers: who is interested in your types of content? What are the subjects and themes that most interest your targets and customers? Who are the customers who no longer follow you?
For all these reasons, you must take particular care in writing it and choose the content carefully.
Write something that catches on.
Use short, simple sentences that are easy to understand.
Take care of the fitness.
Put forward the big ideas.
Use statistics to support your ideas.
Treat the calling-to action.
Customer testimonials
Making a success of your customer testimonials allows you to seduce your targets while reassuring customers already acquired. It is a particularly effective content strategy to increase the visibility and notoriety of the company.
To do this, you must follow certain steps:
Choosing the client who will testify. In fact, choose a loyal, reliable customer with whom you have a good, long-standing relationship. Someone who has stories about you...
Schedule an appointment for the interview.
Prepare a guide and a sample outline for the interview: it should not last more than 10 minutes. During the interview, the client should introduce the company, explain the reasons why he or she has chosen to use it, the benefits of the partnership, etc.
Make the transcript of the interview.
Get the transcript validated.
Choose the format of the testimony: PDF, Q&A, press release, video... You can even use different media to expand your audience.
Put the testimonial online: on your website, Facebook, Twitter, etc.
Webinars
The Webinair is an online content very appreciated by Internet users since it requires a real expertise in its implementation. Thus, a company that uses this content marketing strategy is seen as a leader in its field of expertise. Moreover, it is a content marketing tool that easily encourages Internet users to give their contact information. And rightly so, the webinar can be viewed live, but also on-demand to fit your audience's schedule.
This makes it a great lead generator in inbound marketing.
Call Sortlist now to find an agency specialized in webmarketing.
The benefits of a content strategy for your business
The creation of web content such as blog articles, videos, white papers... offers the company several advantages.
Gain notoriety and visibility...
Thanks to a quality content with targeted keywords and written in a seo referencing perspective, you improve the brand image of your company. Indeed, your website is ranked in the first pages of search engine results. As a web user tends to click on the first sites to find the information he is looking for, your website will generate a high rate of visits and traffic compared to your competitors.
At the same time, the more valuable content you create, the more you showcase your expertise in a field.
... without a great financial effort
The creation of digital content such as blogs, webmagazines, white papers... costs almost nothing financially. While their impact on your brand image is enormous.
Thus, even if the implementation takes a lot of time, it is a much more accessible and effective marketing strategy than a simple advertisement.
Create a privileged relationship with customers
Content marketing is a personalized communication strategy. Indeed, you use contents adapted to your targets and meeting their needs.
In addition, a content strategy allows you to maintain interpersonal relations with your audience, particularly through loyalty programs.
Gain new subscribers
The more you produce high value-added content adapted to your targets, the more you reassure them and the more you attract new prospects. In addition, thanks to the solutions you provide, your brand gains additional visibility.
To do this, publish more content on social networks. Facebook, Twitter... allows you to widen your audience. Indeed, they have an indirect impact on your natural referencing.
Building long-term audience loyalty
Each type of content you produce generates natural visits as long as it appeals to your targets and has value for them in the long term.
Create content that can be reused and mobilized at any time
The content you have created on your website belongs to you. You can therefore reuse them at any time, or even update them to adapt them to the needs of your new subscribers.
You too can benefit from all these advantages of the content strategy by using an agency carefully selected by Sortlist.
How to implement a quality content strategy? Steps to follow
An effective content marketing strategy has several objectives:
Visibility objective.
Information objective.
Acquisition objective.
Loyalty objective.
Sales objective.
The implementation of content marketing that meets all these objectives is done in several stages.
Setting SMART objectives
In other words, objectives that are measurable, attainable, realistic. But also objectives that can evolve with your strategy.
Of course, the primary objective of a content strategy is to convert leads, but this digital marketing technique also has other objectives.
For example, you can set up a content strategy for sales, loyalty, promotion of new products or services, development of the number of fans and subscribers, etc.
You can also have seo objectives, i.e. improve the traffic of your website on search engines.
In all cases, make sure your goals are measurable, achievable, realistic.
Throughout your content strategy, always keep your objectives in mind, as they are the ones that help you define your targets and your content media.
Define your targets or your visitor personas
Personas are fictitious characters that correspond to your targets. Before setting up a content strategy, define who your personas are.
To do this, establish cards that define their characteristics:
Their social status.
Their age range.
Their gender.
Their personal and professional situation.
The expectations of your personas in relation to your offer.
Their means of information: internet, social networks, etc.
Their consumption habits.
The key words they are likely to use to identify you.
Establish an editorial marketing plan
This is the guiding thread of your content strategy. Your editorial line must be consistent with your objectives, your people and your brand image.
For the creation of an editorial calendar :
Define the themes you are going to address: don't limit yourself to themes that concern your company. Address subjects that could also be useful to your people or that arouse their interest.
Also define the tone you will use and the editorial style.
Finally, identify the frequency of publication.
Optimize the on-page seo
This consists in optimizing each page of your website. If you have already published content, first do a seo audit to identify the pages of your site that generate the most traffic and those that are less optimized on search engines.
Once you have done this, assign a keyword category to each page and a list of additional keywords that you want to include.
After the audit, insert the keywords
Create quality content
To attract your targets to your site and incite them to make a purchase decision, you must create high value-added marketing content that addresses their issues.
In fact, your subjects must be relevant and useful. In this perspective :
Do a keyword search around your main keyword. For example, you can use sites such as Answer the public.
Also look on the competition's side to see what keywords your competitors are using.
Creating content is a long-term job that needs to be done over the long term. Produce quality content on a regular basis, stick to your themes and define the right media.
Keep an eye on the competition
Monitoring and analysing what the competition is doing keeps you on track with your company's themes. What's more, this approach also allows you to come up with ideas for topics to be covered, but written in a different way, to identify the networks your competitors use: Facebook, Twitter, etc.
With a webmarketing agency from Sortlist, gain visibility and save money and time.
Why create a digital communication plan for your webmarketing strategy?
This plan is a model that you will follow throughout the life of your business. It summarizes all the marketing actions you have undertaken, and will continue to undertake to achieve your goals.
Having a vision of the customer journey
Thanks to the model, you keep in mind your targets, their behaviors, their expectations so that your next content marketing does not deviate from their expectations.
Optimize the internal mesh
The internal mesh makes it easier to navigate your website. It allows your readers to find other topics that might be of interest to them without having to do additional search engine research.
In addition, internal networking also promotes your natural referencing, especially on Google.
By establishing a communication plan for your e-commerce content strategy, you will easily be able to find topics that are related to existing content.
Successfully implement your communication plan by using an agency referenced on Sortlist.
Some works that might inspire you
A delightful selection of our agencies' latest creations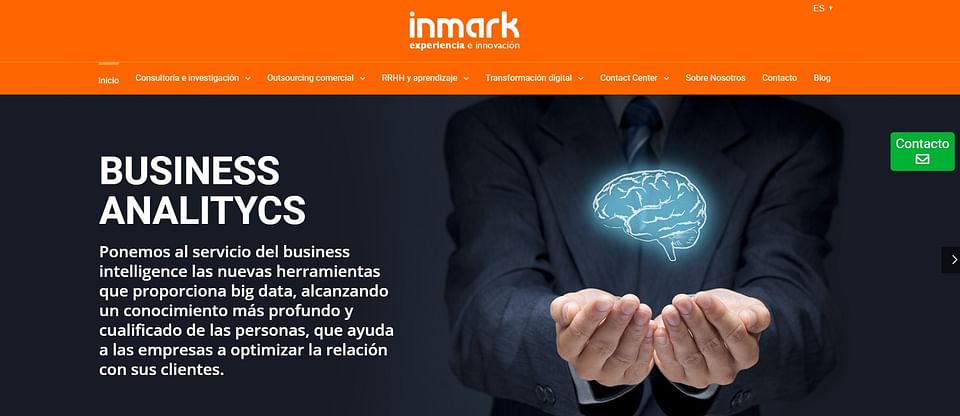 Creación web, SEM, posicionamiento para consultora
SEO y Contenido CharHadas
Social Ads para empresa financiera en Real State
SEO y Contenidos para empresa de comida domicilio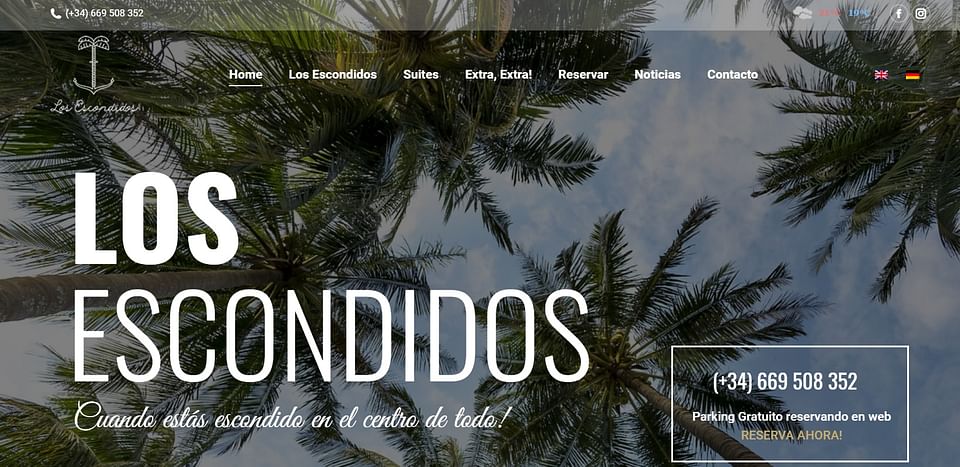 Web, Reservas y Marketing para hotel en Ibiza
Apoyo web y analytics para empresa de formación
Thousands of companies uses Sortlist
Frequently Asked Questions
How can Sortlist help me in my search for a marketing agency?
Sortlist is a platform that brings together agencies specialising in digital marketing and companies looking for web marketing experts.
In just a few minutes, you can access a list of agencies that we have selected based on specific criteria.
We regularly update the information about our agencies so that you can find the agency that corresponds to your objectives at any given moment.
I need an agency to set up a content strategy. Where can I find one?
You can go to Sortlist and answer the questionnaire. Thanks to an easy navigation, you can access in 2 minutes to a list of agencies likely to meet your objectives.
How can I be sure to find the right agency for my webmarketing strategy?
You must select your agency according to strict criteria: reputation, experience, completed projects, etc. But, know that by using Sortlist, you are sure to find the best agency.
How much will it cost me to use Sortlist in my search for a marketing agency?
The whole process is completely free of charge. So what are you waiting for?
Think Sortlist for your next need!
Simplify your research process and find the agency made for you.